The dietary guidelines, which the NHS want us all to follow, advise a high percentage of carbohydrate and a reduction in animal sourced fats. These excerpts, below, are taken directly from the NHS website.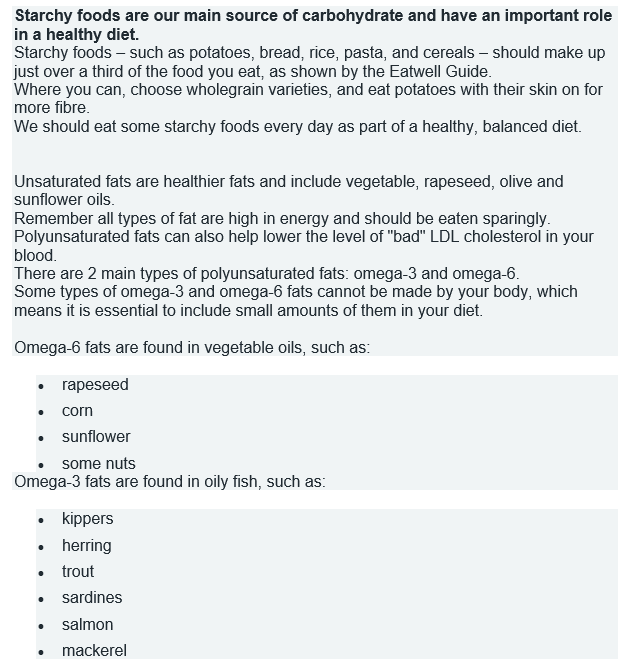 We need to remember that all carbohydrates are broken down by digestion into sugar molecules, usually glucose. So the NHS recommends that over a third of your intake should consist of foods that your body regards as sugar. They also recommend that the natural animal fats which our ancestors have eaten for millennia should be replaced with vegetable oils.
Many decades ago a lot of people were thin and some were very thin. A product was developed and heavily advertised to help those people gain weight. Appropriately, it was called Wate-On. The adverts typically suggested to women that they would be more attractive to men if they gained some 'female curves' by adding a little subcutaneous fat.
The manufacturers were so confident that their product worked they offered a money back guarantee if you failed to gain weight after taking it.
What ingredients did Wate-On contain to ensure people taking it would increase their weight. There were some added vitamins to give the product a 'healthy' profile but the two main ingredients were sugar and maize oil. Maize oil is the same thing as Corn oil.
Putting more weight on is very rarely an objective for people nowadays because 65% of the UK population are overweight and more than 25% are obese. How did we become so heavy? We became so heavy because we have been following the NHS advice to consume the ingredients of Wate-On, sugar and corn oil.
Everybody in the UK loves the NHS. We have just given up a year of our freedoms to 'save it'. Parts of the NHS do a wonderful job but their official dietary advice is a national scandal of out-dated misinformation. What they call the Eatwell Guide is nothing of the sort. It is the reason we have an obesity crisis and surging levels of type 2 diabetes. We would all be so much better off if we ignored what they say about food and ate the diet our ancestors ate.