Young children need to play. They have a deep, evolutionary need to do so. This urge to play goes well beyond 'having fun'; it develops important pathways in the brain involved in creativity and empathy. Children in Primary School often struggle to maintain their concentration in the classroom, which leads to fidgeting and disruption. Research has shown that short bursts of playful activity can boost children's focus and attention span whilst also satisfying their urge to play.
Activity Breaks can be used at any time in a classroom when attention is waning. They consist of a variety of physical actions which are fun and energetic. They can be performed beside a child's desk, take three or four minutes and need no equipment. Studies have shown that children love doing them and that teachers report a significant improvement in focus and engagement afterwards. The few minutes taken from a lesson when performing an Activity Break is recovered by the subsequent increase in attention. Other benefits include an improvement in physical fitness and the association in children's minds with exercise and having fun.
The activities are cognitively engaging. In other words, they require thought, imagination and reaction. Research has shown this type of activity has a greater benefit than a simple aerobic exercise, like running on the spot. However, simple aerobic exercise is considerable better than nothing.
All Primary School teachers should have a pack of Activity Breaks cards in their desk for those moments each day when their children are flagging.
Of course, parents can use Activity Breaks at home with their own children and when they have children's parties.
The activities are presented on A4 sheets as downloadable PDF files. When they are printed on to white card and cut into quarters they become 14 individual activities on A6 cards with a 15th card as a set of instructions.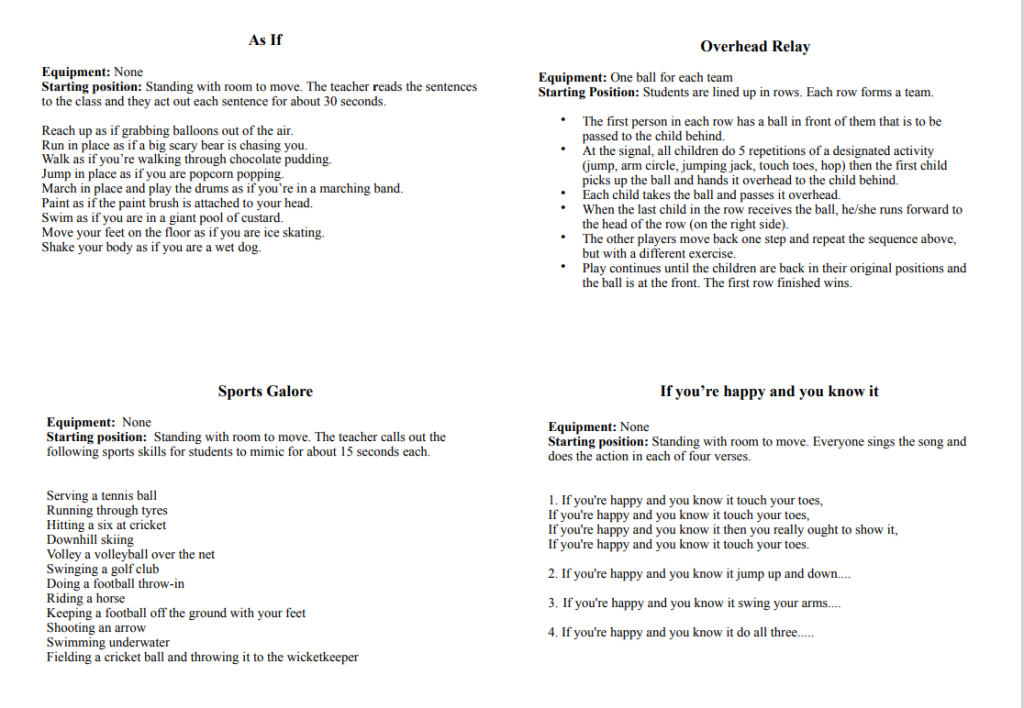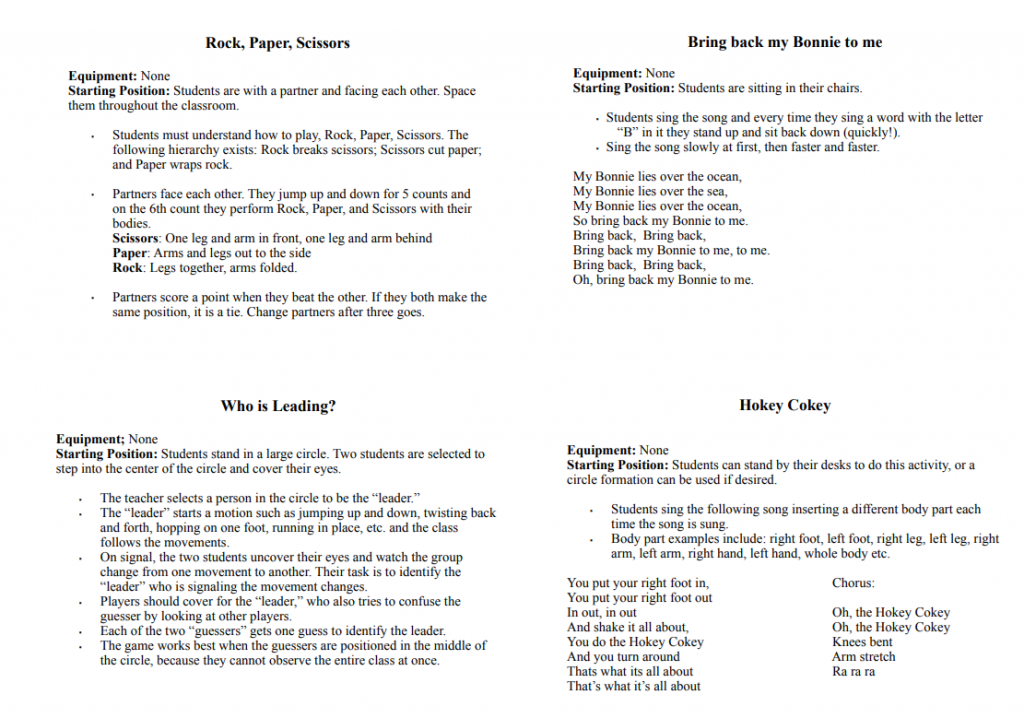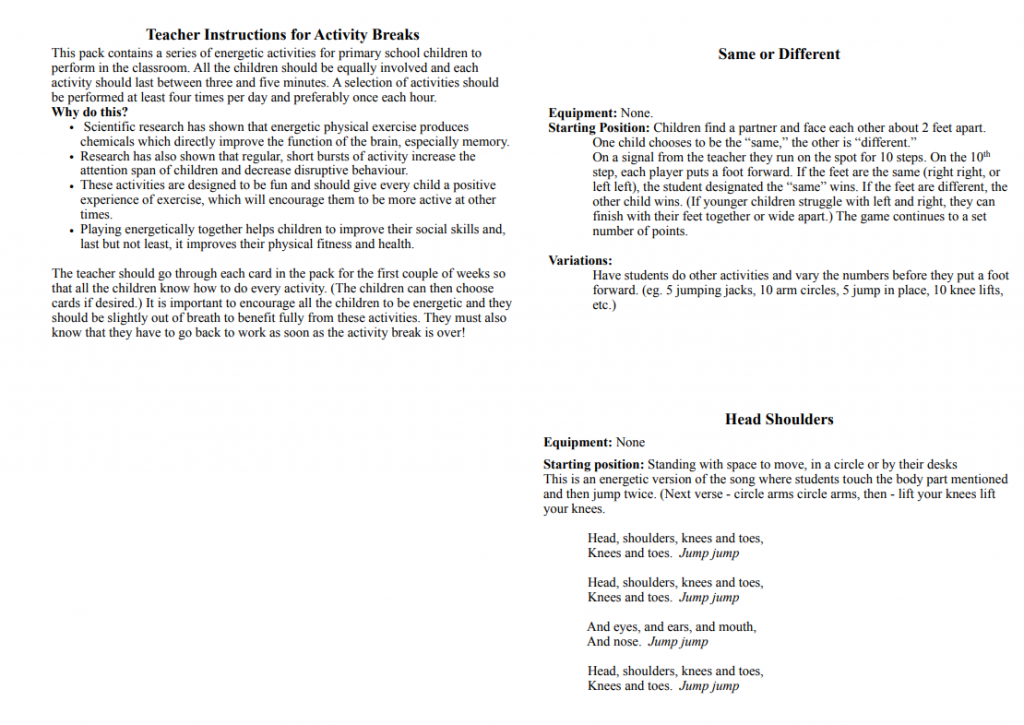 References:
Fit children finish first in the classroom
Classroom-based high-intensity interval activity improves off-task behaviour in primary school students. Applied Physiology, Nutrition, and Metabolism, 2014
Classroom-Based Physical Activity Breaks and Children's Attention: Cognitive Engagement Works!
Exercise in schools can help children pay attention in the classroom